rown hair with red and londe
Actually he's right! I just tilt my PowerBook screen and can read the white on color #FAFAFA with no problem :-)

I have CRT, so HA! Besides, all you havr to do is highlight it anyway.
---
I put londe highlights in my
Screenshot fail :) build number in Quicklook titlebar.
---
Her highlights bring a
I was somewhat disappointed. The only thing I really got excited about was the MacBook Air and the iPhone update. I said the same thing about last years MacWorld, it left me wanting more...i.e. "One more thing..."
---
with maroon lowlights. to
http://en.wikipedia.org/wiki/X86#Manufacturers

Hopefully Apple will stick with the best for now. (Intel) I've seen the promises AMD has but it's leaning toward 4x4 to compete with Intel. What's on the lower end for the average user when a Core 2 beats the pants off of what AMD has out.
---
beachy-londe highlights
Chris in SJ
Jan 9, 05:12 PM
Just wait, it will eventually play

Ummm.. just out of curiousity.. when you say 'eventually' do you mean 1 minute? 5 minutes? 30 minutes? 90 minutes?

I have been waiting here for 15 minutes and it's still not playing..

You'd think they would just not make it available until they could meet demand..

- C
---
red hair blonde highlights.
I don't really get this... You already pay fees for the data - why do they care for how you use it?
Here's my take on it.

One of the carriers source of income is data charges. Within that category of data sales is:

1) Data used via smartphone for web access.
2) Data used via tethering your phone & laptop.
3) Data used via a laptop air card bought from the carrier.

When you use method 2 illegally, the carrier loses out on that data sale. It's been like this for years, yet not been a problem as large as it is now.
---
For lighter rown hair color
There is also no guarantee that the link will be active during the keynote (aka live) . I made the mistake of Digging WWDC 2006's QT link. It got to the front page, but it wasn't live..

I was :o
---
red hair blonde highlights.
At 0:42 he changes his grip to hold the phone to holding it with just his fingers and the signal rises again. It looks like his fingertips are touching the lower left of the phone. If you do this on the iPhone 4 and bridge the antenna gap, you don't regain signal.

Looks to me like they're trying to pass off the problem of bridging the antenna gap on the iPhone as the same as blocking the antenna with your whole hand on all phones. All phones have the latter problem... But that's not the issue here.

This is exactly what they're doing. All phones will drop bars if held certain way yes. But there's no phones that will drop a call if touched with a single finger in a certain spot. I love everything else about the phone, but phone part of it is impossible to use, I dropped at least 10 calls today!
---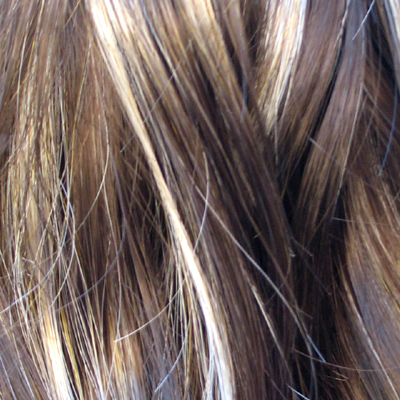 The sexy londe highlights
Take this for example
http://www.blogcdn.com/www.engadget.com/media/2011/03/asuset2700aio2.jpg

You do realise that's a Touch screen on that Asus all-in-one right ? You also realise HP's all in one has had a touch screen for a while. Yet the day Apple ships a touch screen iMac, you can bet a lot of people here will think they were the first to do it.

Or uh.. hrm..
all those HP laptops coming out right now? XD

Yeah, not to mention Sony's use of chicklet keyboa... err.. wait, Apple took that idea from them and not the other way around. ;)
---
red and londe highlights in
Why does everyone REFUSE to Blame this ignorant Mayor?Hmm... that's a toughie. Let me see. Because everyone REALIZES he isn't responsible!!
---
red and londe highlights
The public is not ready for that, and the R&D costs alone, plus deployment, would be tremendous and if you operate like Microsoft you find yourself spending 7 years to deploy a bigger leap only to find out it's a dud. Apple is smart for taking kiddie steps before they run with it.

The next kiddie step, I suspect, is multitouch... Granted, I'm sure some were hoping for a full blown multitouch display. I know I was.. but not everyone is ready for that experience just yet. In fact, I'd say a lot of people are't.

Couldn't agree more. I know people who have disabled the drag and tap features of the trackpad; let alone handle multitouch! The multitouch is excellent perhaps the best move forward in a long long while - time saved is money.

As a pro audio engineer I really really really wish it had Firewire 400 or 800 not USB2. USB2 is too slow for multitrack recording and drivers are no way as robust. Oh well.
---
rown hair with red highlights
I'm dreaming for 2 'iPhones'

RAZR Killer: $149, ultra slim. iTunes, iCal, iChat, .Mac, Address Book, Mail, Mobile iWeb, Bluetooth. 2GB flash storage. 2MP camera.
Treo/Blackberry Killer: $299, Treo-like form, full QWERTY, same apps as RAZR killer + 4GB flash storage. 3MP camera.

And of course iTV, Merom updates, and a true video iPod.
---
Well not completely londe but
umm my computer from 2004 could run Windows 8 (slowly but it could) because it does have a 64 bit processor in it. I also believe W8 is going to be 64 bit only. W7 was the last 32 bit OS.

As it should at this point, 64bit processors have been out long enough that this shouldn't be a problem.

Those people who still have 32bit processors are generally not the type of people who will be upgrading to w8 anyways.
---
red hair blonde highlights
You expect employees who make minimum wage to break up a fight? They should call the cops, but for sure not break up a fight.

No, I expect them to check on the woman when she's lying on the floor. I expect them to not tell the two woman who beat her up to go away before the cops get there.
---
dark rown and londe
SandynJosh
Mar 28, 05:11 PM
This is kind of rough. Shame it's heading this way.

Think about it. If MS Office is too large to sell through the App Store, then Apple avoids the dubious situation where it needs to offer the award to Microsoft. :)
---
red and londe highlights in
lostontheisland
Apr 5, 04:41 PM
Wirelessly posted (Mozilla/5.0 (iPhone; U; CPU iPhone OS 4_3_1 like Mac OS X; en-us) AppleWebKit/533.17.9 (KHTML, like Gecko) Version/5.0.2 Mobile/8G4 Safari/6533.18.5)

Maybe I'm being harsh, maybe what the world really needs is a 3 hour Zoomba infomercial app. Or an app extolling the benefits of the snuggie. And the excuse 'hey dude, I work in advertising' is not a good reason to criticise people who see this app for what it is, a pile of s***. If you work in advertising, the best thing you could do is make a note of the fact that everyone who DOESN'T work in advertising thinks this is a pile of s*** and modify your advertising strategy accordingly.

It's like people at burger king reacting to the fact that everyone hates burger king by saying 'these burgers are useful to me, because I work at burger king'

But clearly, anyone who claims they may find the iAd Gallery App useful is instantly labeled a 'Moron', tarred, feathered and burned at the stake. Apparently you seem to have extensive knowledge of what everyone else thinks. Have you taken a survey of EVERYONE who DOESN'T work in advertising to confirm your assessment that the iAd App is a 'Pile of Sh**'? Add to that, your Burger King analogy is invalid because you can't possibly claim that EVERYONE hates Burger King. The only claim you could possibly make from any of this is that the majority of MacRumors forum members commenting on this post are grossly mis-informed and incredibly immature.

better than being angry over someone elses opinion.
---
rown hair with londe
miles01110
Sep 12, 08:32 AM
http://www.apple.com/de/quicktime/win.html

bottom left of page

Ooh....nice find, the movies shown there are terrible though :-)
---
Right now, my hair is a dark
cyclotron451
May 4, 03:17 AM
but this was 2 decades ago, just as Mobile Telecoms was taking-off. We had the situation that we were profitable (enormously profitable) with just 100 customers - the other 50 million customers were an annoyance. Any expensive hardware that we introduced - transatlantic fibre cables, digital cross-connect switches etcetera paid for themselves very quickly and after that the revenue was just pure profit. The 'phone companies seem to have developed a liking for this 'free money' business model?

I have iPhones and Android, I chose Nexus One for the *real* open Google philosophy. It does WiFi tethering under 2.3.3, my operator Italian Vodafone seems to allow tethering under my 500MB/week for 3 Euros (2Gig for $17US/mo), although if I signed up today for the same deal I'd only be offered 250MB/week for 3 Euros - and my colleagues who have put an I-Vodafone GSM sim in an iPad report that it refuses to connect and demands an individual iPad exclusive data contract. $$$

I think in a few years internet connectivity will be seen as an essential worldwide civil right, and hopefully there will be a balanced debate about access costs and pluralistic supply options?
---
red and londe highlights.
SimonTheSoundMa
Sep 25, 04:03 PM
I suppose there could be a bit of news here for non-photographers.

As I understand it, Aperture uses OS X's built-in RAW image processing. If I remember rightly, the last Aperture update accompanied an OS X update. So it's possible 10.4.8 could be just around the corner (i.e. sometime this week?)
It still is pretty poor with compatibility when it comes to RAW. For example, it still can't read white balance from the meta data on RAW files off Canon cameras. Great!

Aperture's development also is going slow. Apple pulling out the software?

Perhaps all the developers are spending too much time on Leopard and Logic 8 at the moment.
---
Female (http://en.wikipedia.org/wiki/Female) (♀) is the sex of an organism, or a part of an organism, which produces non-mobile ova (egg cells).
Looks to me like science begs to differ; a woman is a female human. A female produces ova. Last I checked, M->F can NOT produce OVA.
Sure, they deserve the same rights and respect as anyone else, I dont care if you choose to attach a penis to your forehead, it does not give anyone the right to assault you.
And people kept telling me that OSX and iOS weren't going to merge in any meaningful manner for years ahead, if ever. Yeah right. I'd bet the one after this has them nearly fully merged and I mean towards iOS for the most part. OSX will be dumbed down to the lowest common brain cell and you won't be able to get free/open software anymore. It'll have to come through the App Store or not at all. Wait and see. That is the point I'll be moving on.

Thumbs up to you, man. I'll be passing the Lion for some flavour of Linux as well.
---
meh. While it may or may not happen soon in the portables, I really would like to see at least the option sometime next year to get an AMD 4x4 based Mac Pro instead of Intel's pseudo quad-core...

http://www.wired.com/news/technology/computers/0,72126-0.html?tw=wn_index_5

I say AMD-based macs will definitely happen. I also say that Apple will not abandon Intel. They will merely offer various machines with your choice based on chips from the two vendors or perhaps some models that use chips from only on of the two vendors while other models let you choose, just as pretty much every single PC maker does these days. All this panic about "Apple wouldn't abandon Intel already", etc. is just silliness. Nobody says they can only work with Intel OR AMD but not both. Working with both is good for everyone as it keeps both suppliers on their toes and more eager to please. Why do you think Hugh Hefner keeps three girfriends these days? ;)
---
http://scoopertino.com/wp-content/uploads/2010/11/kool-aid_lime.jpg

Ooh the arguments are getting heated up in this thread :D

Thought I'd offer a light refreshment.
---
luismagda94
Aug 8, 01:00 AM
Just checked Dell's 30" and apart from the built-in card reader (woohoo) and a USB Upstream port and a slightly faster response time 11 ms vs. 14 ms, the two are nearly identical. Apple's has two firewire ports and looks a lot cleaner and more elegant and is $200 cheaper.

Now if Dell drops their price by $500, then the $300 price difference might make the Dell version tempting again.

Nah, I like beauty, even if it costs a little extra.
---